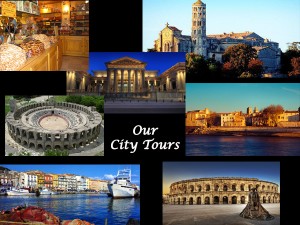 This historical tour takes you to all the small villages around the area. Showing you what makes them so spectacular and unique. Visit the markets, monuments, landmarks and get a taste of the best French cuisine and wines France has to offer. This is a Full day tour and includes breakfast at the lodge prior to our departure. One of the most popular ways to get to know the South of France.
Price for this Full Day Tour
We visit some of the famous villages around the Languedoc- Roussillon region. Price per person for this Full Day Tour € 100. Breakfast and air-conditioned transportation is included. Note that the tour has fixed dates and that bookings must be made at least a day in advance.
There's a 100% cancellation policy, no refunds.
Activities can be pre-booked on reservation of accommodation or at our on site Activity Centre.
Historical Village Tour Dates
This full day Tour is available for bookings from:
01 May- 01 September 2015 on Fridays and Saturdays.